As DJs in today's ever more experience driven crowds it's no point in showing off your latest gear if you're not actually using the DJ weapon of choice in the crowd's interest. Audio, Video or Karaoke is the weapon's name and quality content is your ammo. Audio, Video and Karaoke is your main arsenal and I'm sure most of you already knew this. However, a very good DJ once showed me that being focused on giving genuine quality from your performance is what attracts pure respect. You may be too focused on having a unique look and ignore the following virtue:
A very talented musician once said: "I always surround myself and play in front of small numbers of people that come to truly immerse themselves… Performers starting fresh concern themselves too much with dressing and acting like they're hip. This is why you get a lot of people who are supposed to be hip, you know, and they act like they're supposed to be hip, which makes a big difference…"
*if you can guess what relatively underrated musician made this comment, leave a message below for a chance to get the next major update for future.dj pro FREE.
Of course, as smooth and hip as this musician and his crowd is, few DJs have the power to handpick their fans. Even so, you do have the power to get your sound in the general direction of the people that interest you by getting truly involved in what and how you express. Whether you're using projectors to visually enhance the journey, creating video overlays to your audio or sticking to unique sound to create your presence, time and timing is always the key ingredient in any performance.
When searching for audio, video or karaoke, you can do this quickly in future.dj and its pro counterpart by using the designated Audio/ Video/ Karaoke buttons: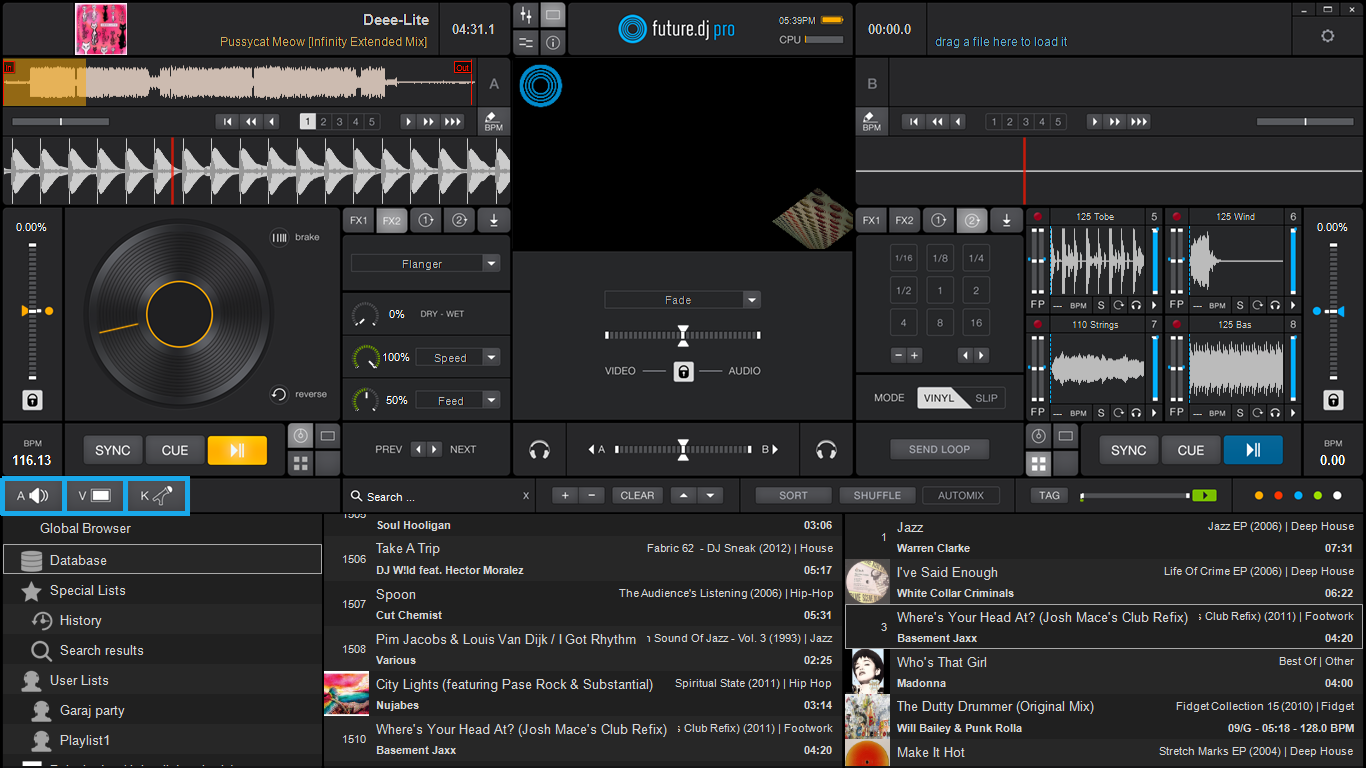 What makes a DJ weapon efficient solely depends on the people that you're actively targeting. Regardless of the type of DJ you are, you should always take the chance to observe your audience. This can be the full scope of your DJ weapon when faced with a tough crowd or when simply needing to expand on your already awesome performance.