Hot off the press we have the new future.dj pro 2.1.12 that brings native support (zero-configure) for three new Hercules controllers:
Hercules DJControl Inpulse 300 MK2
Hercules DJControl Inpulse 200 MK2
Hercules DJControl Mix
Hercules DJControl Mix
The smallest and most portable of them is the DJControl Mix. It can be used by a regular USB cable but also wireless via Bluetooth. If you want to use it via Bluetooth make sure you first connect to it. For example, on a Mac you need to open Audio MIDI Setup (from Applications > Utilities). Then, press the top-right Bluetooth button > Scanning for Bluetooth MIDI Devices. Connect to DJControl Mix. You can now start future.dj pro and it will connect automatically to it.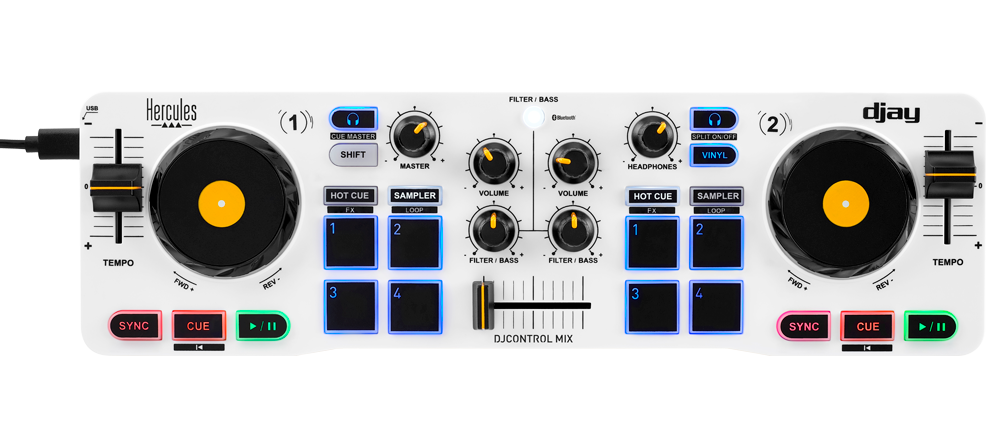 This controller is perfect for a beginner that also values portability or as a backup controller for mobile DJs.
Hercules DJControl Inpulse 200 MK2
Next in our lineup we have the DJControl Inpulse 200 MK2 which is the successor of the DJControl Inpulse 200 which we already support as well.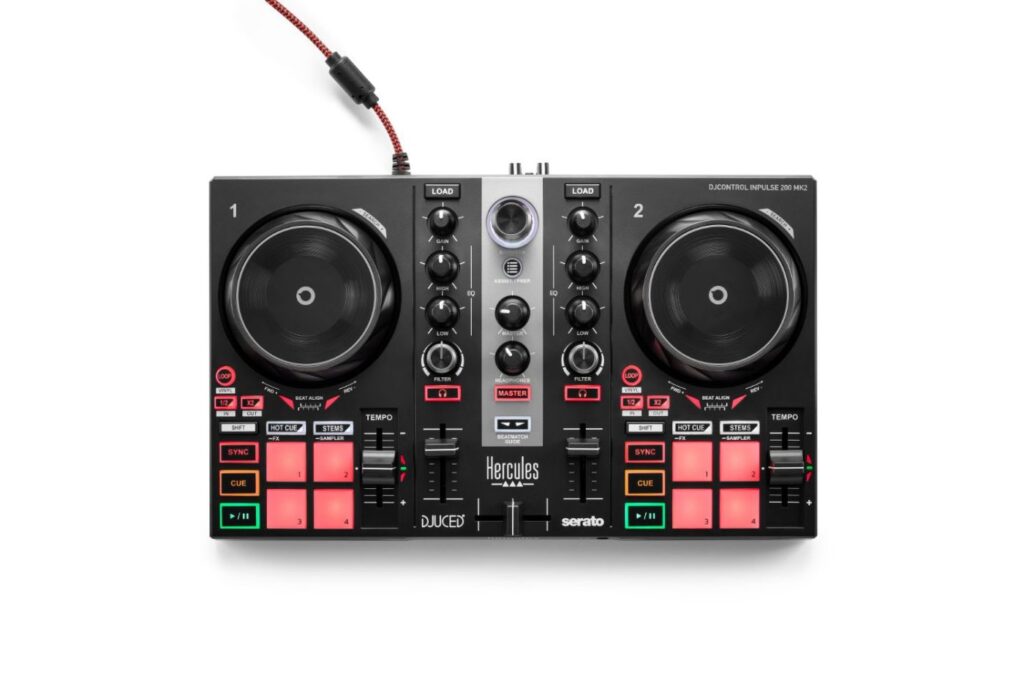 This is also a beginner controller (also nice as a backup controller). However, since it's a lot bigger than the DJControl Mix (above) it is better suited for more tactile control. You also get audio outputs for both master (speakers) and monitor (headphones) which is great. What's even more interesting is that you get dedicated 4 PADs for STEMS support (AIUnmixEQ as we call it) so you can split the track in real-time to voice, drums, bass and instruments.
Hercules DJControl Inpulse 300 MK2
The nicest (and biggest) of the them is the DJControl Inpulse 300 MK2 which besides the size and the improved ergonomics also brings full 8-PADs to each deck. This is the successor the Inpulse 300 which we support as well.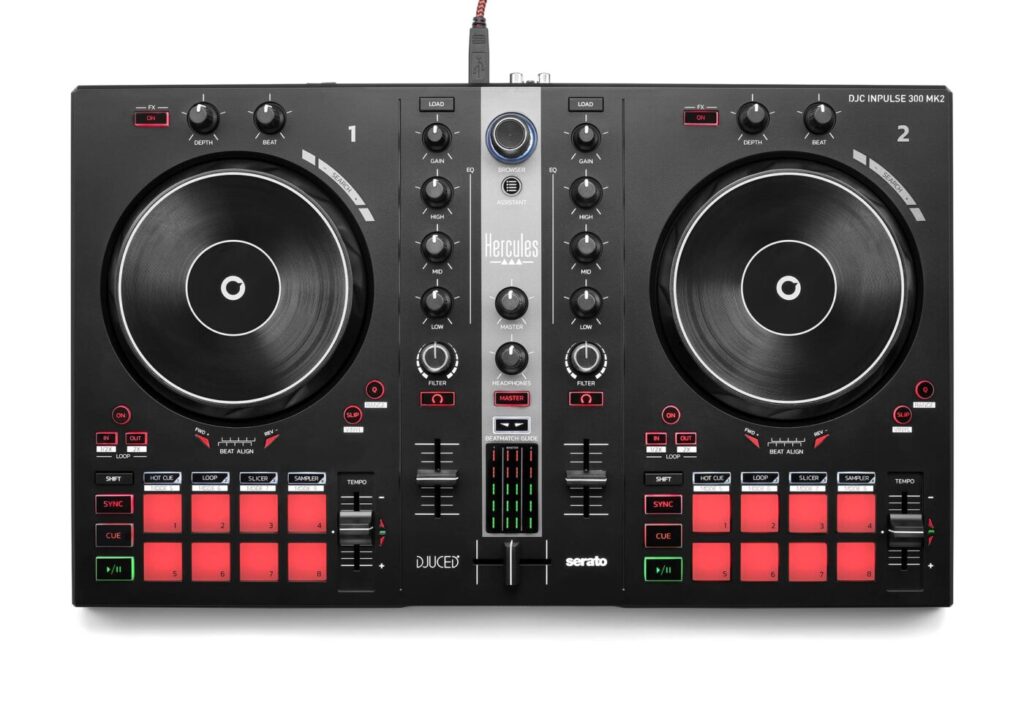 This is a 2-deck controller for more dedicated users. The 8 pads bring advanced creative functionality. You also get a much nicer dedicated FX section where you can control the effect intensity (Depth / Dry-wet) and the parameter of the effect. VU-meters are also a nice touch so get to play with the levels in a more consistent way.
Common Features
In both the Inpulse 200 MK2 and the Inpulse 300 MK2 we also have the very interesting BEATMATCH GUIDE feature (that we fully support in future.dj pro) and that, when activated, will literally guide you to do a manual mix. It shows (by using up and down LEDs) if you need to move the pitch/tempo fader up or down to match the BPM of the tracks. It will also guide you to nudge/bend (move the jog-wheel) to align the beats.
In addition, we also added a feature of our own where we use the ASSISTANT to tell you if you have achieved perfect beat-matching. The big led at the top (under the browser/energy knob) will act as a semaphore going red, yellow and green once the mix is just right.
New Hercules Controllers
Hope you like these new Hercules controllers that we've added. They join the 130 controllers we already support. Enjoy!
P.S. as usual, this is a free DJ software upgrade, simply download from the Mac App Store or direct from xylio.com