A couple of weeks ago we've mapped the Starlight and Inpulse 200 and now we have the bigger Inpulse 300 DJ controller from Hercules. This is the bigger brother of the Inpulse 200 and while still a beginner controller it is a lot better since it's larger (with full-size jog-wheels) and it has 8 pads per deck. Note that you will be able to use these pads to the full extent once future.dj pro 1.8 is released (very soon now).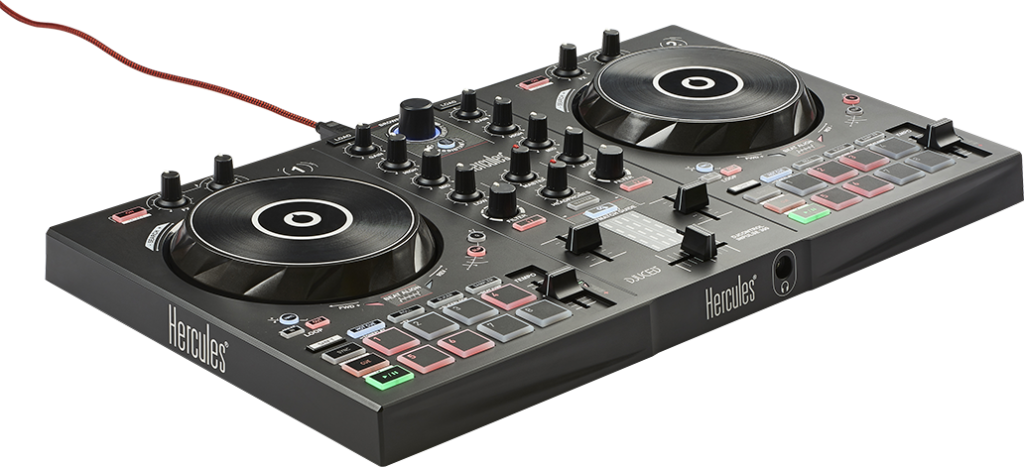 Besides the 8 pads per deck you also have VU-meters and a dedicated FX section. As with the Inpulse 200 we also have the very interesting BEATMATCH GUIDE feature (that we fully support in future.dj pro) and that, when activated, will literally guide you to do a manual mix. It shows (by using up and down LEDs) if you need to move the pitch/tempo fader up or down to match the BPM of the tracks. It will also guide you to nudge/bend (move the jog-wheel) to align the beats.
In addition, we also added a feature of our own where we use the ASSISTANT to tell you if you have achieved perfect beat-matching. The big led at the top (under the browser/energy knob) will act as a semaphore going red, yellow and green once the mix is just right.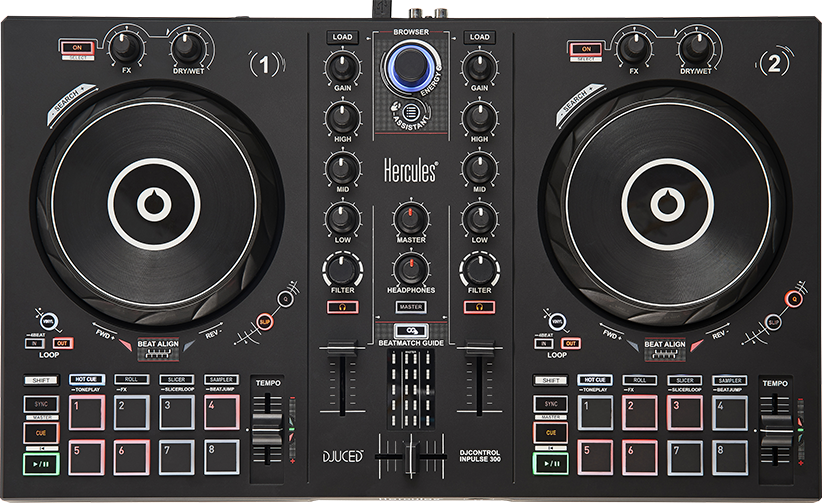 You can download the mapping and copy the js file to the Controllers folder (see Preferences/Cfg > General > Data Folder > Controllers) or you can simply wait for the next 1.8 release when we will include them in the setup / installer files.
Have fun!