Our flagship product – a pro dj/vj/kj mixing software packed with the latest DJ features that answer the needs of both professional and aspiring DJs. Mix audio, video and karaoke with ease.
Pricing: $49/€54 life-time purchase (promo price, was: $99/€109)
Free Trial Buy for Mac/PC Explore Features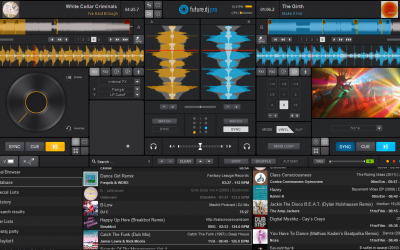 We've just released version 1.10.3 of future.dj pro that brings new broadcasting and recording options and some bug fixes. More specifically, we have added support for Shoutcast broadcasting (MP3 format) and Icecast 2 (MP3 format, we already supported OGG/Vorbis)....
read more