Party Tyme Karaoke subscription service
future.dj pro + Party Tyme Karaoke = together to bring you karaoke songs for KJs and DJs (with offline mode) in a professional DJ/KJ software package. The Party Tyme Karaoke catalog is fully licensed with the music publishers for commercial use (ASCAP-BMI-SESAC fees are the responsibility of the venue). Party Tyme has an extensive catalog of over 20,000 songs and more are added each month via automatic in-app updates. Now it's easy and inexpensive to be a legal KJ or karaoke venue!

Party Tyme Karaoke
play karaoke legally at your bar or karaoke venue
access to over 20,000 karaoke tracks
high-quality HD karaoke tracks
save tracks for offline mode (no Internet needed)
new songs added each month
the best sounding hit songs on the market
integrated directly into future.dj pro
$49.99 / month with a 7-days free-trial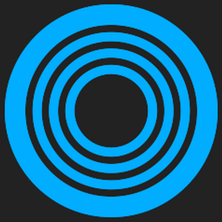 future.dj pro
mix audio, video and karaoke
over 120 MIDI/HID controllers supported
8 different user interfaces (with 2/4 decks) included
built-in audio effects and video transitions/effects
harmonic mixing (with key detection)
seamless loops, cue-points, 8 sample players
powerful browser and database system
many more features included
Start a 7-days free-trial
Open future.dj pro and locate the Party Tyme Karaoke section in the file browser (bottom-left navigation pane). 
Right-click on the Party Tyme logo and select "Login" and then click "Create Account" (fill out ALL fields — including the business/company fields. You can use your name if a business name and office name isn't applicable).

 

After creating an account you will automatically be re-directed to select a subscription. Select the $49.99-a-month option and click "Activate Subscription". Put in your credit card credentials and submit for immediate access to the no-commitment 7-day free trial.
If you do not cancel your subscription you will be billed on the 8th day, and the same day each month for however long you use the service.

You can cancel your subscription by right-clicking the Party Tyme logo and selecting "Account Details -> Subscriptions". Click on your active subscription and click "Cancel Subscription".
Try future.dj pro + Party Tyme Karaoke
You need to activate your Party Tyme Karaoke account from within future.dj pro.
7-days free-trial for Party Tyme Karaoke + future.dj pro *