Here's a new batch of Pioneer DJ controllers that we've just added to future.dj pro. This time we've added support for the Pioneer DDJ-FLX4 and the Pioneer DDJ-FLX6.
Our growing list of natively supported hardware DJ controllers has reached 123 different units and we're going to keep on adding to it.
Pioneer DDJ-FLX4
The Pioneer DDJ-FLX4 is a successor to the DDJ-400 (also supported by future.dj pro) and as such it's a pretty good and accessible 2-channels DJ controller for intermediate use.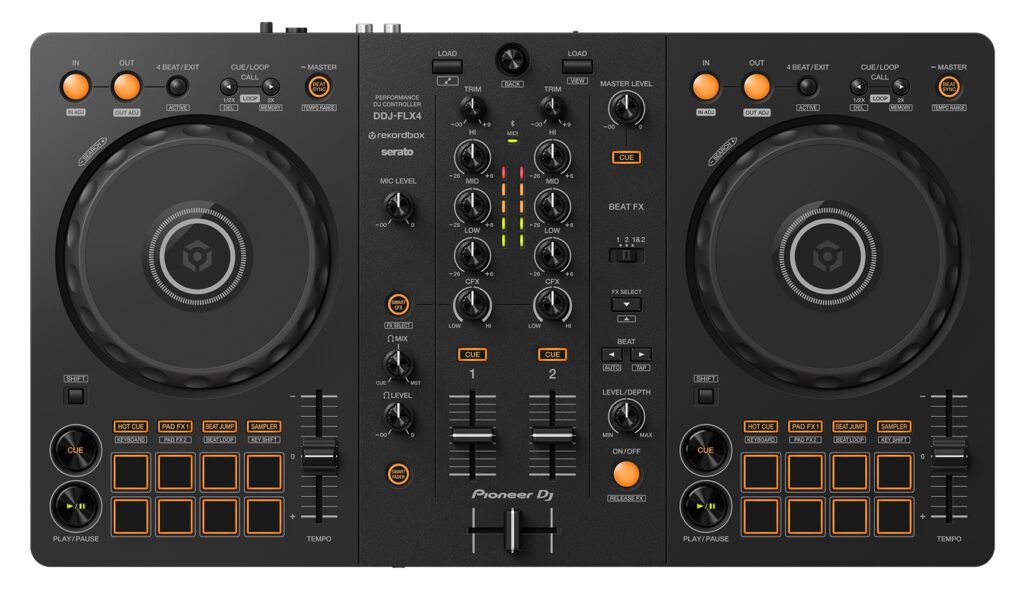 Pioneer DDJ-FLX6
The DDJ-FLX6 is is the bigger brother of the DDJ-FLX4 and it has 4 decks support and is quite a bit more expensive. It is targeted to intermediate – advanced use. However, overall, this is an easy to use controller.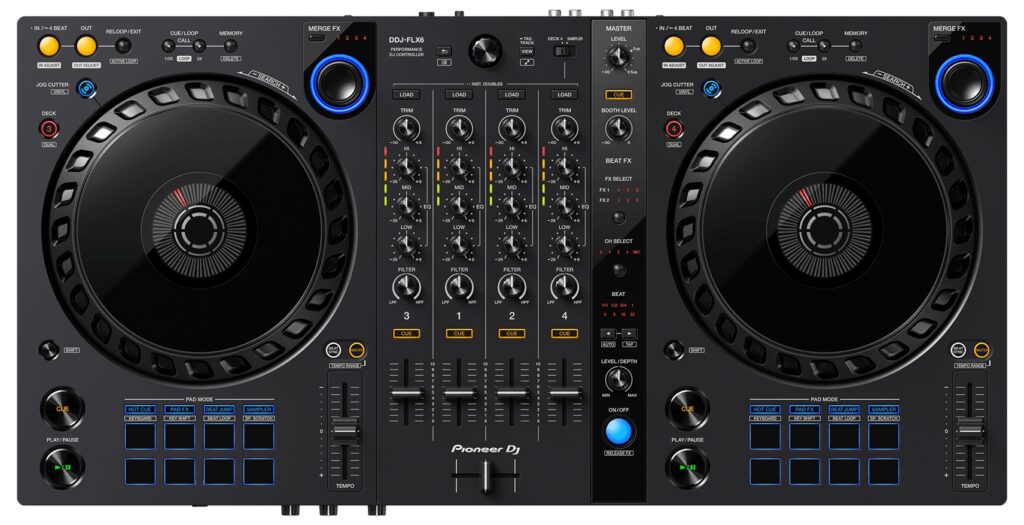 All the changes available in future.dj pro 2.1.3:
new controller: Pioneer DDJ-FLX4
new controller: Pioneer DDJ-FLX6 (no merge fx or jog cutter support)
Vestax Typhoon controller mapping improvements
new getValue scripting actions: originalKey, currentKey, key
Free update to all our users for both Mac and Windows. Let us know any feedback.
Enjoy!