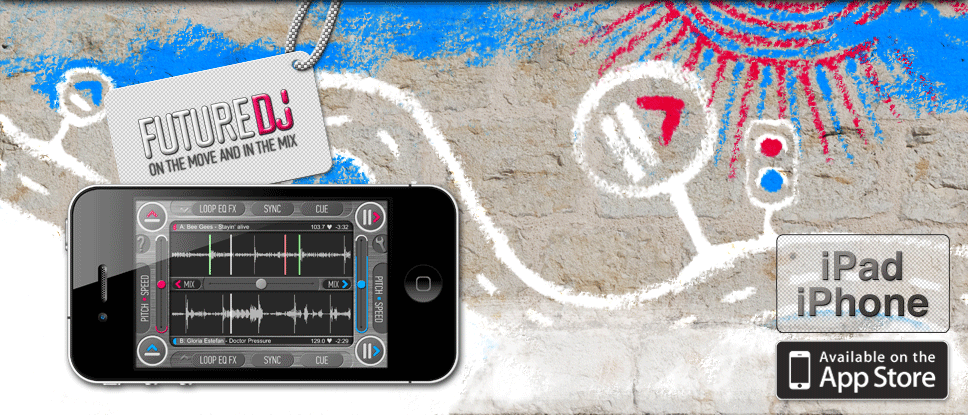 Future DJ

is a DJ mixing software for iPad and iPhone that allows you to mix like a pro dj in no time.
This is not a toy, it's a full-blown software that you can use to mix for an entire party if you want to. Although DJ software on the iPhone and iPad is only at the beginning, Future DJ raises the standards through features such as automatic BPM detection, beat-matching, seamless looping, sampler, XY effects pad and more thus making it a complete professional handheld DJ solution.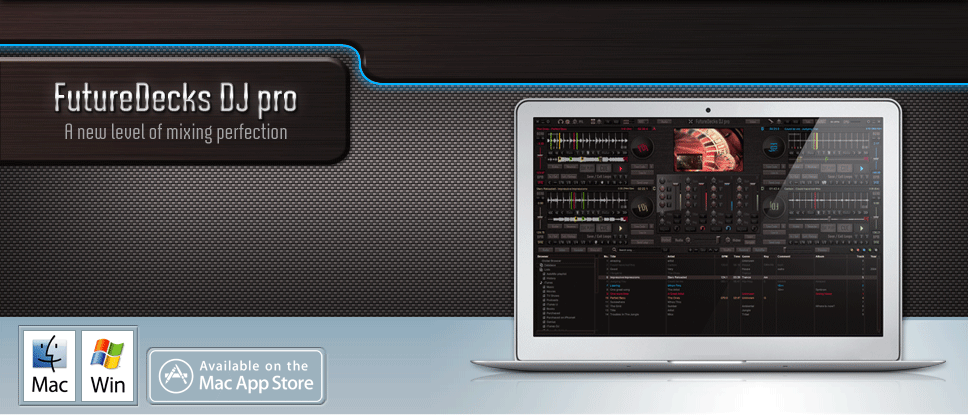 FutureDecks DJ pro

is our flagship product, packed with the latest professional DJ features that answer the needs of both professional and aspiring DJs. FutureDecks DJ pro can easily be used by all manner of DJs, from bedroom DJs who enjoy creating their own mashups and mixes in the confort of their home, to DJs that perform in clubs and other live performance conditions. Thanks to an impressive number of advanced and flexible features, there is nothing limiting your creative flow, other than your own creativity.